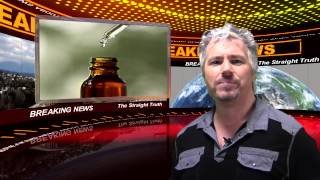 You don't want to be watching this if you're one of those people who are:
* Addicted to buying the cheapest HCG, regardless of its potency
* Addicted to dieting in general
* Using the HCG diet as a social thing…
to have something to talk about with other diet addict friends
* Managing your weight going on the HCG diet several times a year (see addicted to dieting)
You know what we call people like that?
We call them yo-yos.
Because they are following some weird-assed protocol…
…or on homeopathic hcg — so they never stabilize.
Their hypothalamus doesn't reset…
Neither does their metabolism…
So, you've been warned, okay?
There are several things I'm going to reveal today I've never said anywhere else unless you're one of my Inner Circle members.
So here goes…
Look, whenever you have a choice — HCG shots, drops or troches, here's a guideline developed over coaching hundreds one-on-one and thousands more online…
In order of effectiveness, here are the 3 ways to take your HCG:
1. HCG Shots
2. HCG Troches
3. HCG Drops
Shots are best, if you can…
See the rest at the official TV network for the HCG Diet at www.hcgdtv.com
#hcgdtv
[HCG Diet TV] Episode 101 – Three Best Ways To Take Your HCG